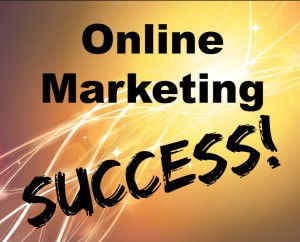 Choosing Best Affiliate Products is one of the most important part to become a successful affiliate marketer, you have to be expert in every side of affiliate marketing. Last three posts I discussed, How to find a good Affiliate networks. Below I am providing the links, must read those post before you continue this post.
As you read last posts, you know find an affiliate network is very important and this is the first job as an affiliate marketer. In this point I hope you are a member of any affiliate networks, if you are not yet then click here to sign up in clcikbank.com. Now it's time to choose an affiliate item. But don't be so rush to take any items to publish right away. Before you lunch your affiliate products, you must choose a right demandable affiliate product and do some research properly to test the success possibility.
Product demand: Handful products never loss their demand in market. Now the question is how to find a demandable affiliate product or service! I am sure you know uncle Google very well and now it's time came to take advantage from Google toolbar.
Google Keyword Research: Google Keyword researching will take us to the high demandable products list and help us to find good keywords for our affiliate products. Click the link to visit Google keyword tool, https://adwords.google.com/select/KeywordToolExternal > Search for new keyword and ad group > your landing page. Place here your affiliate products landing page URL, Sample (www.donkeyidea.com) then Click "Get Ideas". It will take you Google Keyword Research page for details. Click "Keyword Ideas" to view all existing keywords and the monthly searches. You will get ideas about the CPC (cost per visitors) for every keywords you will use for promotion to your affiliate products by Google adwords.
Alexa Rank: I hope you know a bit about alexa rank. If you want to know more about alexa rank dig in Google.com, you will find all details about alexa rank. But now what you need to know, the less the alexa rank number, the better. Click here www.alexa.com to visit alexa website and place your affiliate products landing page URL to check the alexa global ranking number. Here you will also find a graph of visitor's behavior. If the graph is bouncing and not stable then it's a bit problem unless the products landing page are new.
EPC: Earning per click (EPC) is the amount of money you will get average in every click or visitor you send to those affiliate products landing page. The more EPC higher rate is good for us. Let's see below; how to calculate EPC,
EPC Calculation= (Commission amount * number of Sale /100)
If the Product's sale commission is $20.
If In every 100 visitor you get only 1 sale then the product EPC is $.20
If In every 100 visitor you get only 2 sales then the product EPC is $.40
If In every 100 visitor you get only 3 sales then the product EPC is $.60
Gravity: This unique option you will find only in clickbank. This gravity number depends on how many persons promoting this offer and offers performance. At the beginning level you will try to find those products which one's gravity is more than 50 and less than 300.
One Time Commission or Recurring: Recurring Commission is the best way to take full advantage of affiliate products. Most of the affiliate products are for one time commission but some products has this good opportunity of recurring commission. Example; You are providing an affiliate product or service that has commission $50 on first sale and recurring commission is 30% so its means, After any buyer buy the affiliate products or service from your referral link you will get $50 on first sale and if the buyers continue using the same service from 2nd month or 2nd time then you will get 30% from the sale amount every single time the Buyer make payment.
One time Offer (OTO) (Up Sale/ Down Sale): This is the best option for any affiliate marketer but most of the affiliate marketer doesn't have clear idea about OTO. OTO depends on up sale or down sale. Now what is up sale?
Up Sale is a discount offer, just like; you are promoting an affiliate item, its price $40 for 1 KG food and your commission is $20. If your affiliate buyers likes it and buy this 1 KG  and right after payment  he gets a offer like; if you he buy another 3 KG then the price will be only $100 and this offer for now one time only. It's a good offer for buyers and if he buy those 3 KG too then you will get commission for all 4 KG (4*$20= $80)
Down Sale is also a promotion offer for buyers after buy your affiliate products it's little different than Up Sale. Just like before, if the buyer buy 1KG food and after payment he gets a offer like; if he buy a food keeper right now the price is will be only $2 but the original price is $7. This one also one time offer and if the buyers buy this food keepers too, you will get your extra commission for this food keepers too.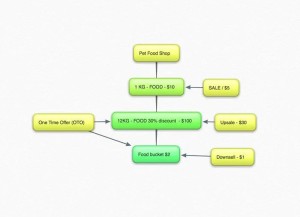 This is so far for today. Next post we will discuss "all about how to promote your affiliate products and how to get targeted visitors in very cheap cost"