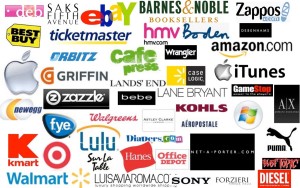 First of all congratulation, because you finally decided, you want to be an affiliate marketer and you passed the hard part of being affiliate marketer.  In mentally you are ready for being a successful affiliate marketer. Now you need knowledge about affiliate marketing, proper guide line and hard work.  A good strategy of affiliate marketing can give you enough money that you can imagine. Since 2011 online affiliate marketing is one of the best income sources.  You just need one more thing to remember before starting affiliate marketing, this is not a get rich in quick scheme, so be passion and stay on truck.
There are three simple keywords for starting affiliate marketing.
Find an affiliate networks.
Choose a affiliate products or service.
Sale affiliate item to get commission.
Those simple keywords are easy to hear but much more hard to understand. Step by step I will walk through that all I know about affiliate marketing.  Today I am going to talk about, Find an affiliate networks. But before you start reading this post, you should read my previous post,  Different Types of Affiliate Marketing. If you already read my previous post you know it, they are few kinds of affiliate programs are available, Pay Per Click (PPC), Cost Per Action (CPA), Pay Per performance (PPP), Pay Per Sale (PPS), Pay Per Lead (PPL) etc.
Now when an affiliate networks to choose, you must first choose the affiliate programs you want to publish as a publisher. Because no one affiliate network provides all kinds of affiliate programs.  Different affiliate networks are best for different program.  Today I will talk about Pay Per Sale (PPS) program provider affiliate networks. If you dig in Google, you will find lots of networks but you should stick with the good one. Lets discus in details below,
Best Affiliate Networks: Success in affiliate marketing does not depending on networks but best and goodwill networks are securing your profit. They make sure, your payment will knock your door in right time. Good networks have more opportunity and comparable offers to choose.  They also have training programs for publisher and forums to discuss the problems and new ideas.  They are arranging personal account manager for publisher that you can be connected with networks always. So in total before you start affiliate marketing, find the best affiliate networks. Below I am giving my personal choices ones;
Click Bank:  Click bank is one of the most popular affiliate networks; you can find any kind of visual products and tons of digital products too. They have almost any kind of niches you are looking for. They arranged very high percentage of commission for publishers, like 50-70%  for each sale.  All in all, click bank is my first choice.  Click here to signup in Click bank.
Commission Junction: CJ is very good for providing best affiliate programs. they have almost no restrictions for sign up as a publisher. You can also  find lots of digital products too. CJ's payment system is good as well as best ones. In my last update from CJ, there minimum payout via check $100 and directly bank account deposit $50. Click here to signup in Commission Junction.
ShareASale: ShareASale is one of the best affiliate network. They have more than 4000/5000 merchants. It has very easy and useful interface. you can find  details about affiliate products. There payment system is good.  Interesting thing is, they also provide different types of affiliate programs, such as Cost per Action (CPA), Pay Per performance (PPP), Pay per Sale (PPS), Pay per Lead (PPL) etc. Click here to signup in ShareASale.
Other Affiliate Networks: There is lots of affiliate networks are available in online for every single items. Easy way to find any product's affiliate provider, write in Search Engine "'product name + affiliate', without quotes." don't forget to visit linkshare, Amazon Affiliates, e-junkie, Google Affiliate Network,
Next blog post will be about CPA, PPL affiliate networks. Thanks for read and have fun.